The culture of North Wales is a rich and vibrant beast: all branches of the arts are well-represented in both languages; here there are innumerable galleries, theatres, museums and libraries; with many cultural activities taking place all year round.
Both country and coast are strewn with cultural sites. World Heritage sites, slate quarries and ancient shrines dot the landscape. You will see and hear the musical lilt of the Welsh language everywhere you go - if you know a few phrases, try them out! You won't be disappointed by our response. We Welsh just love to share our cultural identity, whether it's through words, music and art or new initiatives like Ein Treftadaeth (Our Heritage) which brings the past to life in many different ways.
Close to the ancient heart of Snowdonia - a landscape bursting with myths and legends - and just a short drive to the coast - with its lip smacking restaurants and thrilling watery-based activities - there's many ways to get a taste of Welsh culture when enjoying a stay at the Royal Victoria Hotel.
Selecting just two cultural gems was tough but we think you'll be pleased with our choices. We think they are really great places to get a taste of Welsh culture, so much so, they will have you coming back for seconds!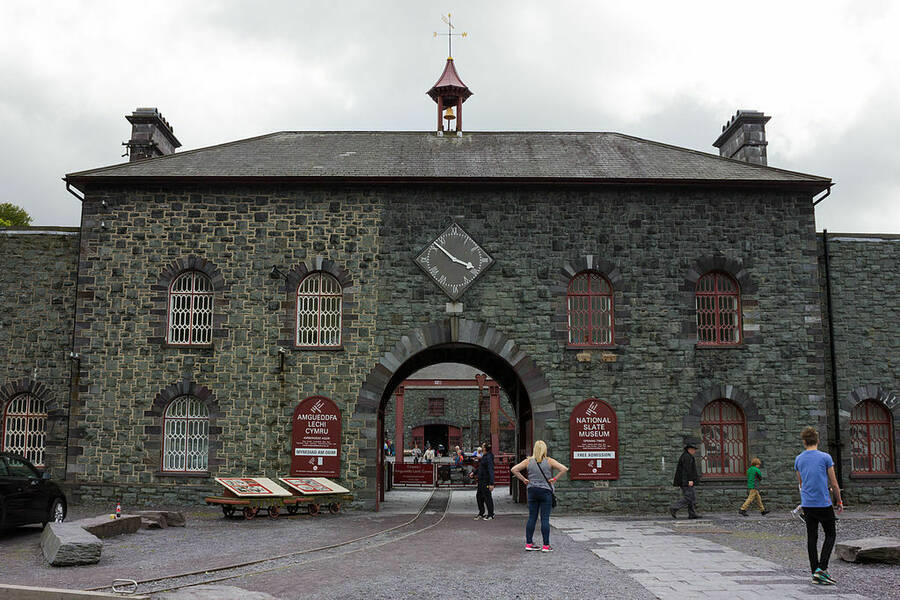 Saturday - National Slate Museum
The National Slate Museum, our first cultural hub, is just a short stroll from the hotel. As you leave the hotel, turn right, and then turn right again when you see the brown tourist signs for the museum. Follow the signs along a lush wooded lane, the museum is about ten minutes walk - take your time and enjoy the scenery, the views of Llyn Padarn and Peris are breathtaking!
The slate industry brought economic prominence to Welsh communities. During the Industrial Revolution Wales was an attractive proposition for ambitious innovators and forward-thinking businessmen. Slate wrested from the mountains of Snowdonia roofed buildings all over the world and rural Welsh communities, like Llanberis, became important centres of trade and commerce.
Learn more about our proud industrial heritage and get hands-on too at the National Slate Museum. Sitting on the shores of Llyn Padarn and adjacent to the charming Gilfach Ddu Station (a stop on the charming Llanberis Lake Railway) the museum occupies buildings that were once the workshops of the Dinorwic Quarry.
From craftsmanship and community, to strikes and suffering, the museum provides a unique glimpse into the lives of over three thousand slate workers and their families. Wander through the workshops and experience what it was like to work here at the height of slate production. The workshops have been left just as if the workmen have downed tools and gone for a break - it's very authentic! Learn how to split slate with a master craftsman or visit Fron Haul, a row of quarrymens' cottages, fitted out to reflect different periods in slate minings history.
Currently, the museum is home to Merched Chwarel, a project curated by a group of four female artists: Marged Pendrell, Jŵls Williams, Lisa Hudson and Lindsey Colbourne, whose work is connected to the quarries of North Wales where they each live and work. The exhibition aims to document the role of women in slate mining, exploring their physical presence in what was assumed to be a male-dominated industry.
If you want to take home a slice of welsh culture for yourself, visit Fframia. Next door to the museum, this workshop and gallery has been operating in Llanberis for over 20 years. It sells limited-edition art prints by celebrated Welsh artists such as Keith Bowen, Gerald Gadd, Rob Piercy and William Selwyn. Choose from a wide range of images that include landscapes of Snowdonia, cottages, castles and Welsh rural life.
Sunday - Yr Ysgwrn
Yr Ysgwrn in Trawsfynydd is not your typical Welsh farmhouse. The home reflects a period of social, cultural and agricultural history intrinsic to the story of Wales. Beloved bard Hedd Wyn's life and death are representative of an entire generation of young men from Wales, Britain and Europe, who made the ultimate sacrifice during the First World War.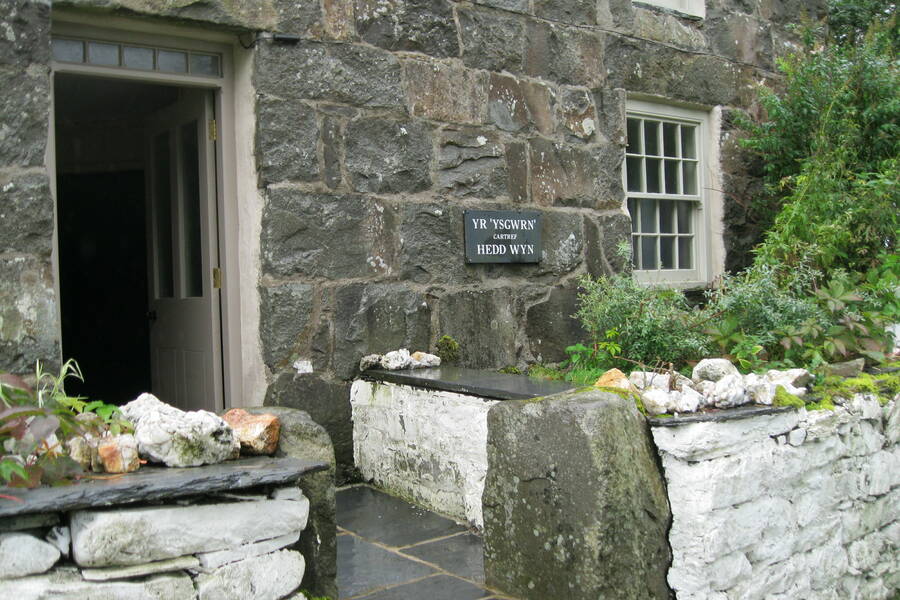 From the hotel, Yr Ysgwrn is around 30 miles away, and can be reached by heading south along A498 and A4085. The drive takes about an hour, meandering through Snowdonia National Park and along the Afon Colwyn.
The reason that Yr Ysgwrn is such a cultural hotspot is because of its devotion to preserving the bardic tradition, Welsh language and culture. Hedd Wyn was the bardic name of Ellis Humphrey Evans, a young man killed on the first day of the Battle of Passchendaele in Belgium (31 July 1917). Shortly after, the National Eisteddfod took place in Birkenhead on Merseyside. As today, the greatest prize and honour for poets in Wales was to win the Eisteddfod Chair. In 1917, the honour was posthoumously awarded to Wynn for his poignant poem, Yr Arwr (The Hero). When his name was announced, there was no answer. Instead, the chair was draped in a black cloth, witnessed from the stage by the then Prime Minister and war-time leader, David Lloyd-George.
Hedd Wyn is just one of a long line of honoured bards that stretch back to the first chairing, possibly in 1176! Not only do the books, poems and chairs at Yr Ysgwrn represent the bardic tradition in Wales, but also one of the oldest languages and cultures in Europe.
The farmhouse has been renovated, along with the famous Black Chair, and the visitor centre houses an exhibition that charts the impact of war on the community. The farm itself is home to the man responsible for keeping the memory of Hedd Wyn alive - his nephew Gerald Williams.
When visiting Yr Ysgwrn, you really get a feel for how people used to live in rural Wales. In addition to the farmhouse, there are hourly guided visits, a tea room and shop, an exhibition of Hedd Wyn's work, Yr Ysgwrn family and the Trawsfynydd community, and a short film about the effects of the First World War. All of Yr Ysgwrn's public buildings are accessible to wheelchairs and prams.
The Royal Victoria Hotel enjoys the perfect setting for embarking on North Wales's best adventures. Book now and start planning your unforgettable weekend adventure.
Image courtesy: Yr Ysgwrn by © Copyright Alan Fryer and licensed for reuse under this Creative Commons Licence